EFFECTS TECHNICAL DIRECTOR
Artiste en Effets (FX) 3D - NTL.1Q
FX Technical Directors (FX TDs) mainly create physics-based effects such as fire, smoke, water and various kinds of destruction. Sometimes an FX TD will be called upon to create non-physically realistic effects such as magical spells or physically impossible objects. Whatever the FX TD is creating, the basis will almost always reference a real-world simulation or object. Because of this, a good FX TD must have a great eye for motion, as well as an analytical mind and, because simulations often take a long time, perseverance and patience. The best FX TDs combine artistic and technical skills.
Our accredited Effects Technical Director (FX TD)  Diploma is an intensive 12 month program, preparing you to work within Effects (FX) departments on high end feature film & episodic visual effects (VFX) productions.  This program is the first of its kind, unparalleled in the depth of its highly specialized knowledge. The curriculum also compliments core craft skills by training students in advanced Houdini workflows while developing problem solving, time management, and career soft skills setting a foundation for long term career success.
SVAVA JÓHANNSDÓTTIR - Montreal
About Svava Jóhannsdóttir >>
We are firm believers that it is not proficiency in a certain software that makes a good effects artist, but rather the ability to continually problem solve and adapt to the task at hand.
It is the business of the FX TD to analyze natural phenomena and replicate them as photo-realistically as possible. The first skill essential to complete this task is a trained eye that is able to discern the characteristics and qualities of those natural phenomena. From lightning bolts to smoke plumes, to the intricate behaviour of a school of fish, developing a sense for breaking apart what drives nature is the centerpiece of an FX TD's education and lifelong skill set.
Probably even more important is the skill of problem solving. A good FXTD will have to train their mind in the ways of critical thinking and structured troubleshooting of complex systems. Therefore, we focus on teaching the skill of finding solutions to whatever the problem might be. Houdini is a unique piece of software that allows for problem solving unlike any other VFX software platform. Throughout the FXTD program, we will continually strive to eliminate the phrase "It doesn't work" from our vocabulary and develop a firm sense that anything we set our minds to can be built virtually.
At Lost Boys we train our artists to problem solve efficiently, equip them with the power to deliver effects on time, understand and digest notes, address critical feedback, and be pro-active in their communication with teammates and supervisors. This will prepare you for any serious FX department in todays VFX-industry.
Graduates from our Effects Technical Director Program (FX TD) have been involved in projects that have shaped the world of entertainment. The main goal is to give our students the tools and skills to thrive in a studio-like environment in preparations to complete major featured films and television shows. Our alumni have been accredited over 100 films and continue to shape the industry with their artistry in an ever-expanding field.
"For me, studying at Lost Boys gave me confidence by giving me knowledge. I arrived at the school with some self-taught Houdini basics, but by going through every project I felt more and more encouraged to try harder things, and I also felt more confident in my knowledge and abilities. The school has a family/friendly environment that stimulates you to ask and learn from your teachers and peers. The FX program is very well designed and all the projects are very exciting; it definitely takes you a step further, no matter your level."
Jimena Barrera Colin (Class of 2017)
FX TD | Sony Pictures Imageworks
"Joining Lost Boys was one of the best decisions I made in my life. It was the first time that I hated weekends, because there was no school then (I spent most of my weekends at school working on my projects anyway). The small class format gives you exceptional access to your mentor. The whole school is set up as a small studio with different departments and you get to mingle and bounce ideas around with people from all over the world. It will not be an exaggeration if I say this was one of the best years I had in my life and I had a blast doing this course."
Marko Sussinger (Class of 2019)
FX TD | Method Studios
"Having the opportunity to study at Lost Boys School of VFX was the best professional choice I've made in my life. Great school, excellent instructors, fantastic structure, and a very focused program. It was such a real experience, projects were based on VFX works from studios around the world, technical lectures, latest techniques, and really good career advice. Lost Boys really cares about their students by making sure that students are successful in their VFX career. Even before I finished the program I got a job in one of the world's best VFX studios. I really feel prepared and confident to take any professional challenge in my career thanks to the support from Lost Boys."
Yash Polke (Class of 2014)
FX TD | Image Engine Design Inc.
FX TD Practicum // Montreal
Our Effects Technical Director Program includes a two month Industry Practicum placement only in Montreal. You will be placed inside local studios to gain unique workflow knowledge and further strengthen your industry connections as a junior FX TD. This initiative has received immense industry support, with the majority of the local studios signing on to open their doors to our students, eager to find new talent. The successful implementation of our Practicum has become a huge proponent to our high placement rates with many of our students receiving job offers weeks prior to graduation!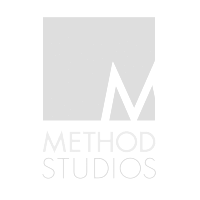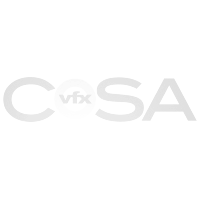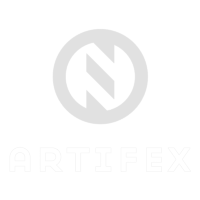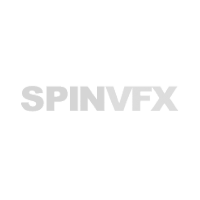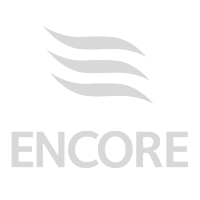 Only Montreal provides a two-month industry practicum opportunities as part of Lost Boys curriculum. Students must have a grade above 75% and 90% Attendance to Qualify for Practicum. Due to COVID-19 parameters and restrictions, practicum opportunities will not be held in certain studios, but may be done through Work-At-Home or work-from-school.
We are currently running Spring and Fall intakes – Contact us for specifics, be sure to share site and program.
The following criteria provides a general idea of what we look for in the personal letter and portfolio that you must submit in the application process. It is important to note that the quality of these items are considered together with the general requirements needed to apply to Lost Boys. 
Personal Letter
Portfolio
Personal Letter
In your personal letter, we want to know about you as a person and your feelings towards visual effects, movies, film-making, art, design, or technology.  Be sure to share with us why you have chosen this program and what research you have done.  Also, illustrate to us your ability to work independently and collaboratively within a team environment. Remember, this is your time to really tell us all about you so feel free to go all out!
Portfolio
Our Advanced FX TD Program is a unique curriculum that is not offered anywhere else. From our veteran instructors who have moved the visual effects industry forward to our project-based learning system, Lost Boys provides the best education to aspiring artists who seek a position in the VFX industry. With our outstanding placement rate, we are confident that the investment you make will be rewarding.
Find out more about admissions below!