Artiste en Composition Numerique - NTL.1P
Compositing is a vital part of the process in creating visual effects (VFX) for movies, TV, and animated productions. The Compositor combines elements filmed during production with Computer Generated Imagery (CGI) created by other artists to blend them together seamlessly. Compositors also fix problems in the footage that occurred during filming, and find methods to enhance VFX shots to better match the director's vision. All of the final pieces are assembled by Compositors, who can transform a shot into something spectacular that initially was not possible. 
The Advanced Visual Effects Compositing Diploma offered only at Lost Boys is specifically designed and continuously updated to provide students with a broad variety of real-world compositing tasks to sharpen and prove their skills on a demo reel. Being a small, specialized school with a strong reputation, we have a long history of successfully creating practicum opportunities that lead to jobs for our Compositing graduates. The overwhelming majority of graduates from our intensive 12 month program, which only holds 12-students maximum for each class, are hired right out of school either as Compositors or BG Prep/Paint Artists, and go on to enjoy long careers in the VFX industry, with some choosing to become Leads or Supervisors.

The vast majority of VFX that appear in modern films and television are "invisible effects," which means that ideally the audience has no idea they're watching something that's either been digitally altered or is completely synthetic. To create this effect, we have to observe reality and then replicate it.
And there is not just one reality an artist has to deal with. There are in fact 6 of them.
The Physical Reality, the real world; the Photographic Reality, the reality that is captured by the camera; the Perceptual Reality, how you perceive the world; the Imagined Reality, how you imagine reality to be; the Expected Reality, how your leads, supervisors, and directors want it to be and the Approximate Reality, how the computer mathematically creates a virtual reality.
This Compositing Program, the first of its kind in the world was designed to teach students about these realities. It gives the students a framework for understanding Visual Effects. Through a unique and iterative workflow, students are taught how to learn to composite photo-real images.
There is no hiding in photo-realism, if it does not look photo-real then it isn't real. All we have done over the last 10 years at Lost Boys is to teach students how to perform this magic trick without getting caught.
We believe that progress toward our mission can be measured by the profound impact our graduates have on the visual effects industry. Our alumni continue to engage and shape the world of entertainment. Through our project-based learning and the unique curriculum of each of our veteran instructors, our alumni have proven time and time again that Lost Boys produce extraordinary artists ready to start on the ground floor.
"Lost Boys was definitely one of the best decisions I've made for my career. This school really cares about their students and how they do after the program and that's how they maintain the reputation they've built up over the years. After I graduated I instantly got a job as a Compositor and now work on feature films. I really enjoy working as a Compositor: there's always new challenges and you never stop learning and improving as an artist. I also find that the people you meet in this industry are the absolute best humans you can find. Right now I'm working with two of my classmates and a bunch of other Lost Boys grads. Work is so much fun when you're doing it with great people."
Katrin Frantz (Class of 2018)
Compositor | ScanlineVFX
"Coming from an on-set, live action film background, I never really knew which direction I wanted to pursue in the film industry. A lot of my peers transitioned into VFX work, and I was told about Lost Boys. It was the best experience I've had at a school. You will be 100% prepared to work in the industry as a Compositor."
Le Yang (Class of 2017)
Compositor | Method Studios
"Having the opportunity to study at Lost Boys School of VFX was the best professional choice I've made in my life. Great school, excellent instructors, fantastic structure, and a very focused program. It was such a real experience, projects were based on VFX works from studios around the world, technical lectures, latest techniques, and really good career advice. Lost Boys really cares about their students by making sure that students are successful in their VFX career. Even before I finished the program I got a job in one of the world's best VFX studios. I really feel prepared and confident to take any professional challenge in my career thanks to the support from Lost Boys."
Diego Rebello (Class of 2016)
Senior Digital Paint Aritst | Industrial Light & Magic
Unique to Lost Boys and a testament to the job readiness of our students, our Advanced VFX Compositing Program includes a two month Industry Practicum placement. You will be placed inside the compositing department of local studios to gain both unique workflow knowledge and industry connections. This initiative has received immense industry support, with the majority of the local studios signing on to open their doors to our students, eager to find new talent. The successful implementation of our practicum has become a huge proponent to our high placement rates with many of our students receiving job offers weeks prior to graduation!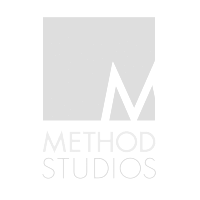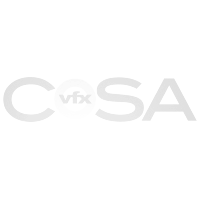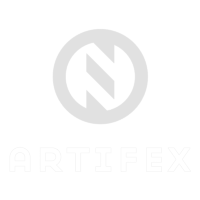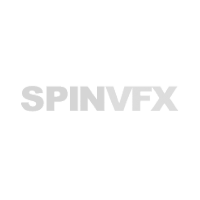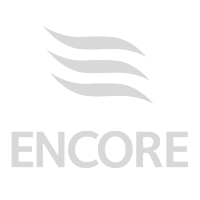 Both Montreal and Vancouver provide a two-month industry practicum opportunities as part of Lost Boys curriculum. Students must have a grade above 75% and 90% Attendance to Qualify for Practicum. Due to COVID-19 parameters and restrictions, practicum opportunities will not be held in certain studios, but may be done through Work-At-Home or work-from-school.
We are currently running Spring and Fall intakes – Contact us for specifics, be sure to share site and program.
The following criteria provides a general idea of what we look for in the personal letter and portfolio that you must submit in the application process. It is important to note that the quality of these items are considered together with the general requirements needed to apply to Lost Boys. 
Personal Letter
Portfolio
Personal Letter
In your personal letter, we want to know about you as a person and your feelings towards visual effects, movies, film-making, art, design, or technology. Be sure to share with us why you have chosen this program and what research you have done. Also, illustrate to us your ability to work independently and collaboratively within a team environment. Remember, this is your time to really tell us all about you so feel free to go all out!
Portfolio
Our Advanced VFX Compositing Program continuously produce highly-sought out specialized artists which has given us an outstanding placement rate. To that extent, our tuition cost for this program is expertly calculated to both represent the quality of our program and the exclusive nature of what we offer here at Lost Boys. We are confident that the investment you make will be rewarding both in experience and to your clear future as a visual effects artist. 
Check out our admission process!